Oceanside Dining and Jenks Pavilion
Oceanside Dining
A full service dining facility with a diverse menu and friendly staff. Open daily at 11am during our summer season, the Pavilion restaurant serves lunch and dinner and daily specials complete with an amazing ocean view.
Due to fire safety codes, strollers are not permitted in the outdoor dining area. Our staff will assist you with stroller parking if needed.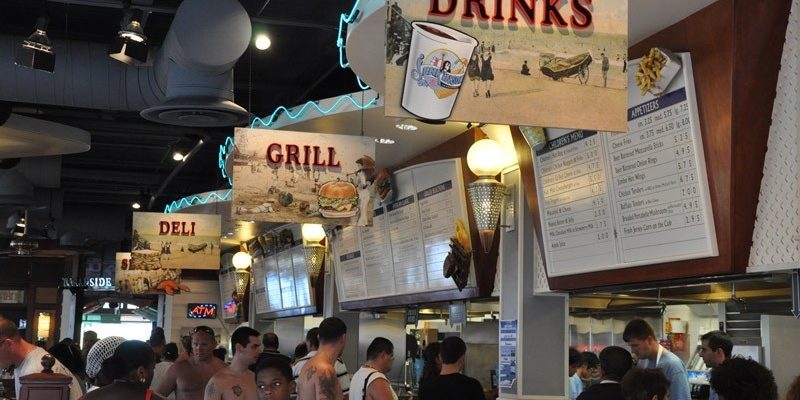 Fast Food Counter
All of your boardwalk favorites including pizza, burgers, cheesesteaks, fried seafood, salads, sandwiches, panninis, wraps and more! For dessert time, check out our funnel cakes & fried Oreos.
Sushi Bar
The freshest made-to-order Sushi rolls from our expert Sushi chefs.
Coffee Corner
Sells hot coffee, cappuccino, lattes, and hot cocoa, as well as frozen coffee beverages and fruit smoothies. If you're still hungry you can grab a yogurt parfait, fresh fruit, or a fresh danish to enjoy with your coffee.
Raw Bar
Stop by our raw bar for a cocktail and a plate of enormous shrimp, clams, and oysters.
Follow Jenks Pavilion on Social Media
For more information check out JenksPavilion.com