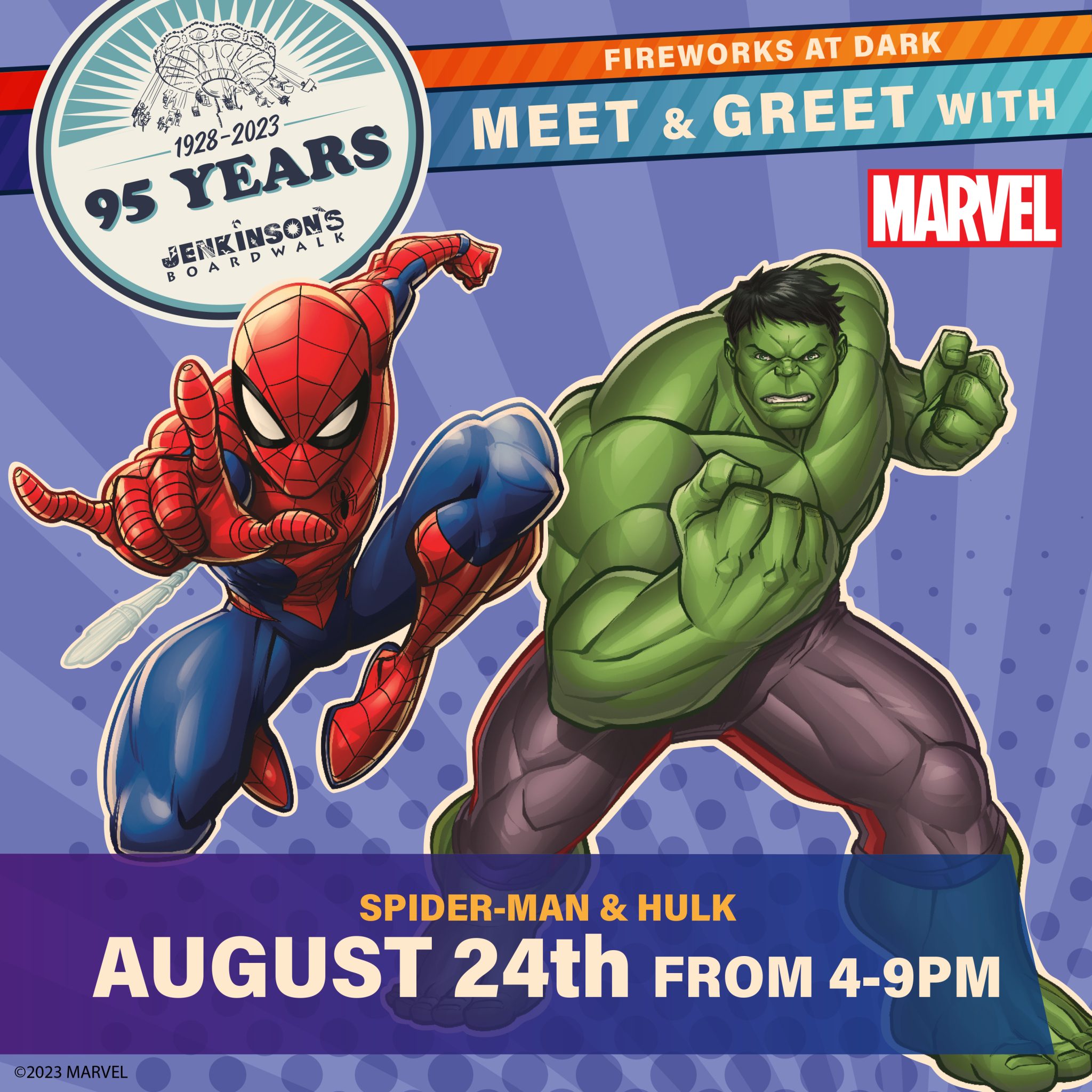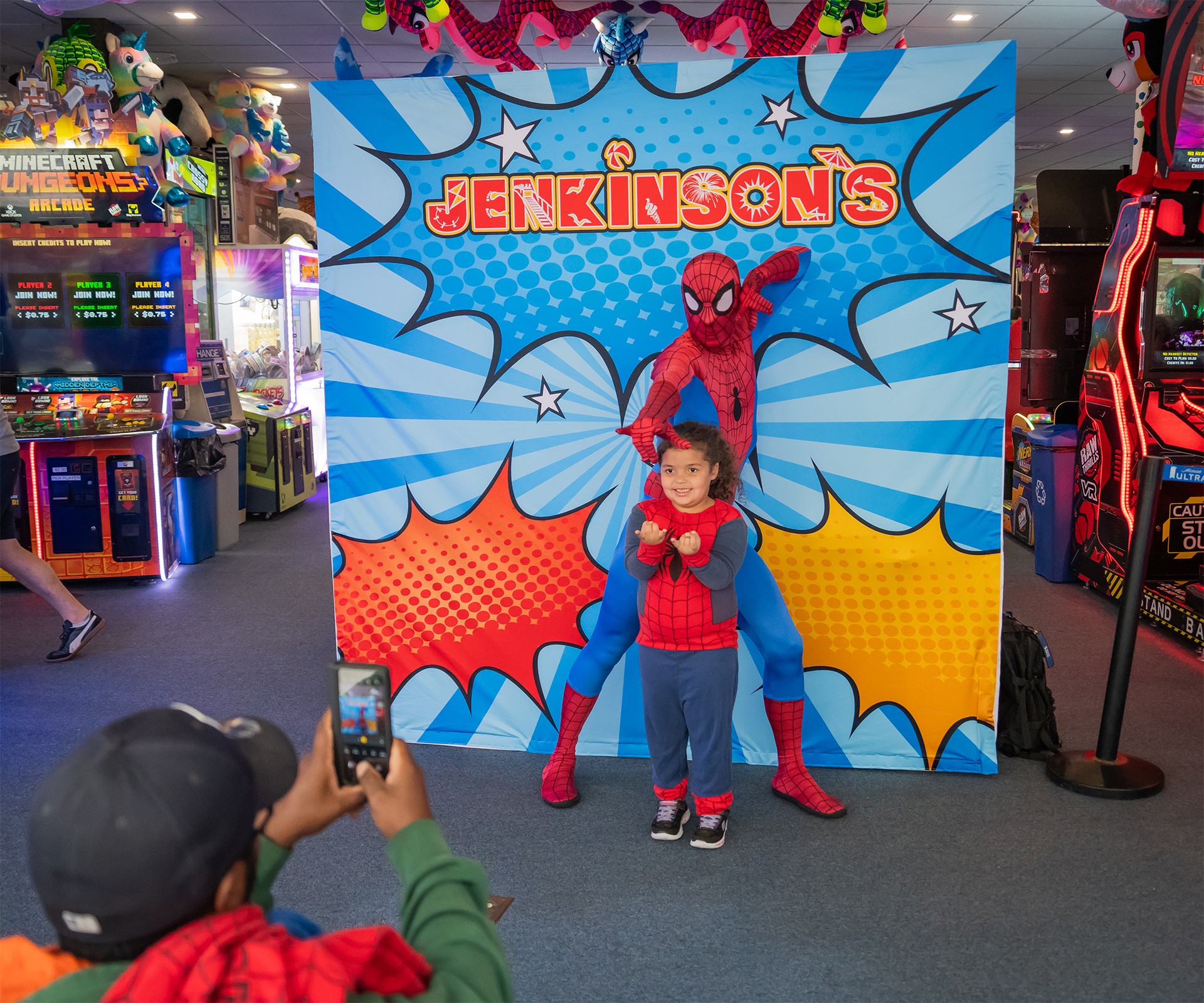 Marvel Superheroes Meet & Greet
Location: Jenkinson's Boardwalk
Date: 08-24-2023
Time: 4:00pm
From the pages of legendary comics to Jenkinson's Boardwalk! Don't miss the chance to meet your favorite Marvel Superheroes Spider-Man & Hulk on Thursday, August 24th from 4-9pm! Spider-Man will be on the South Beach Stage, on the beach in front of the rides, and Hulk will be on the Pavilion Beach Stage, on the beach by the Aquarium from 4-9pm.
During this time our Superheroes will also be taking many breaks, approximately every 30 minutes. Break times will be posted at meet & greet areas at the discretion of the actors.
Not only can you meet a superhero but you can also catch out spectacular FIREWORKS show starting at dark!