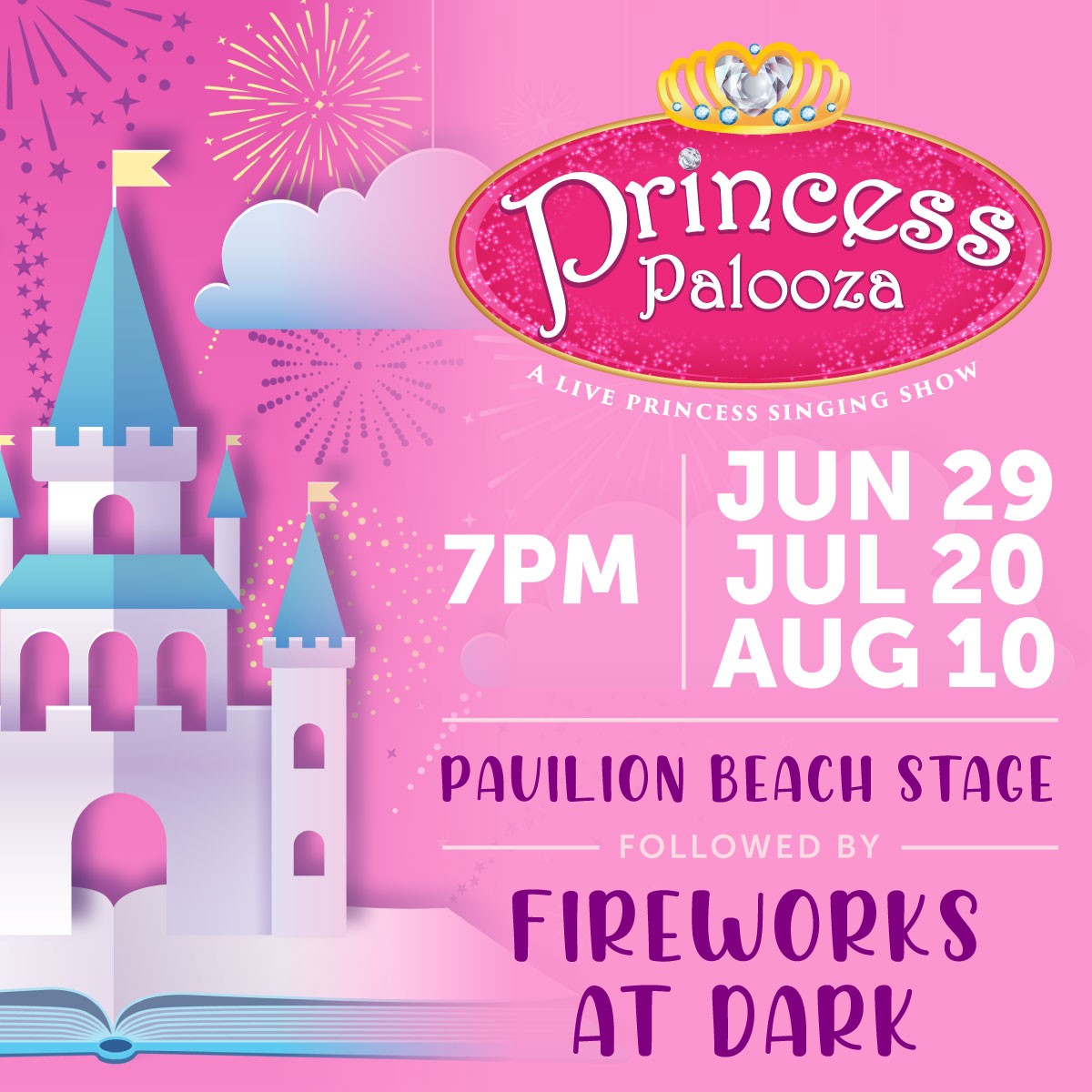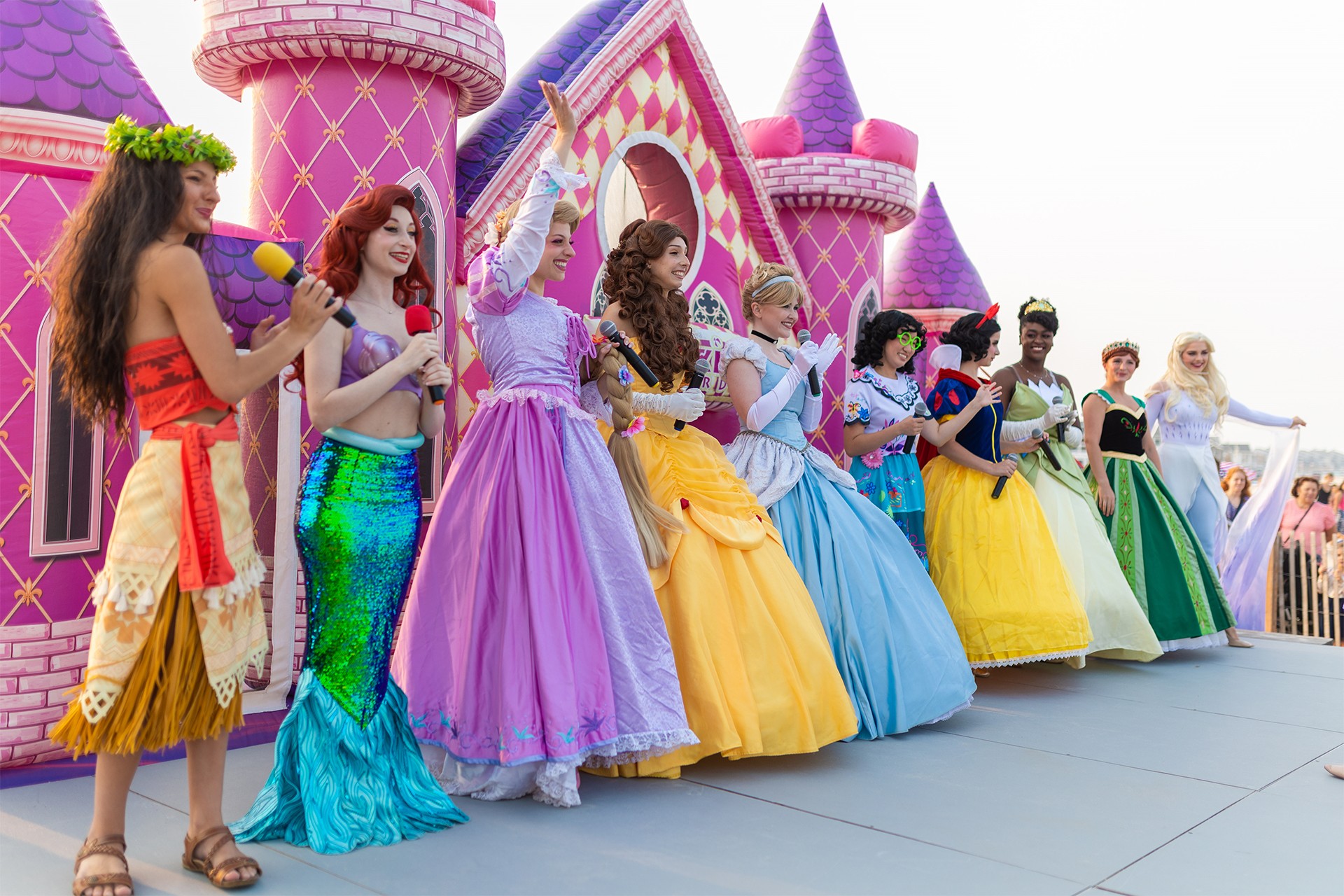 Location: Jenkinson's Boardwalk
Date: 07-20-2023
Time: 7:00pm
The princesses are heading back to the beach for not 1, not 2, but 3 Princess Palooza shows this summer!
Thursday, June 29th
Thursday, July 20th
Rescheduled date: Thursday, August 13th
All shows begin at 7pm on the Pavilion beach stage by the aquarium. Not only is it Palooza time but it's also FIREWORKS* night!
*Fireworks are weather/wind permitting.