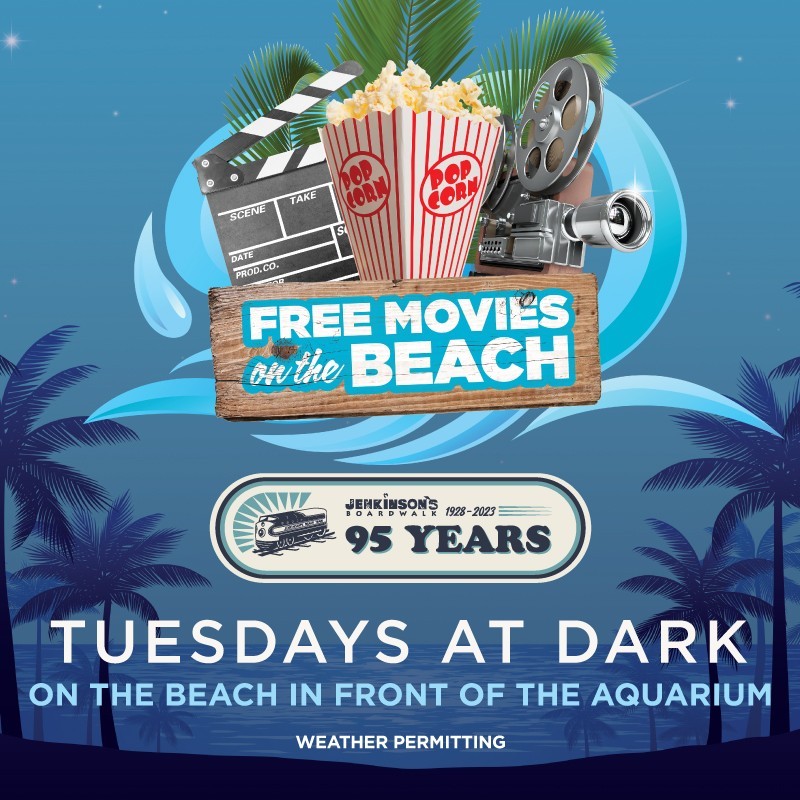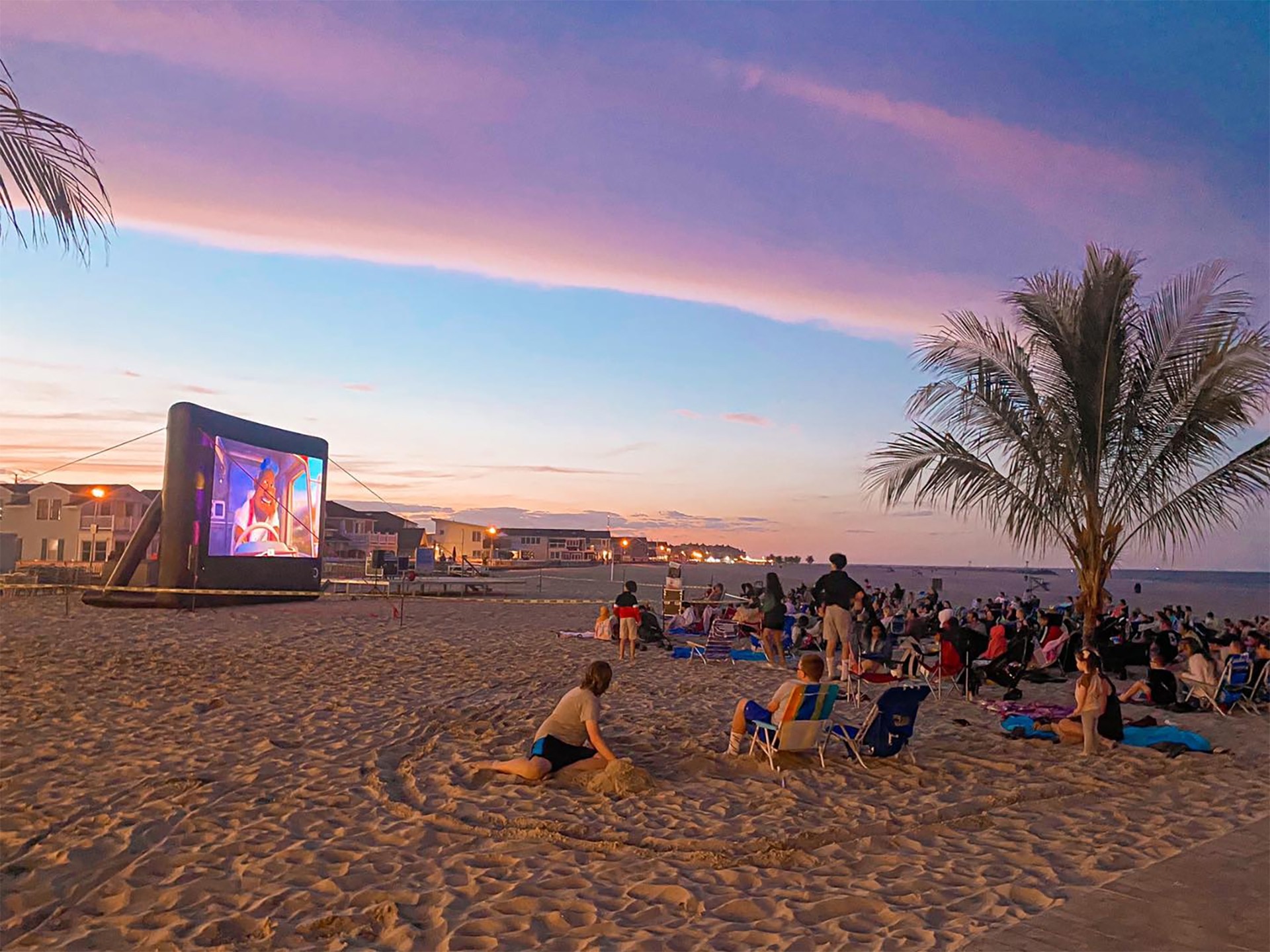 Location: Jenkinson's Boardwalk
Date: 06-27-2023
Time: 12:00am
Bring a blanket and join us on the beach on Tuesdays at dark and enjoy our Movies on the Beach!
June 27th  – The Lion King (1994 Animated) (G)
July 11th – The Minions: The Rise of Gru (G)
July 18th – Jaws (PG)
July 25th – Elf (PG)
August 1 – Encanto (PG)
August 8th – Lightyear (PG)
August 15th – Top Gun: Maverick (PG-13)
August 22nd – Hocus Pocus (PG)
August 29th – MOVIE UPDATE: Top Gun: Maverick (PG-13) – Since this movie was cancelled due to weather we are giving it another shot! 
The movies takes place on the beach in front of the aquarium.
The beach closes for the day and then will reopen before the movie, usually ~1 hour before the movie starts.
Please note there is no movie on Tuesday, July 4th.
*weather/wind permitting.