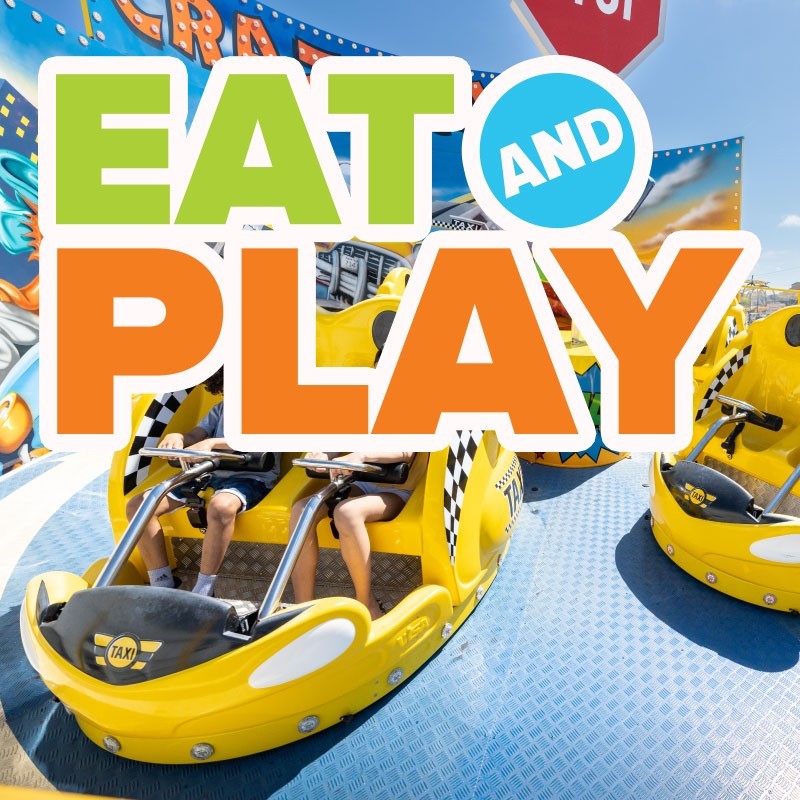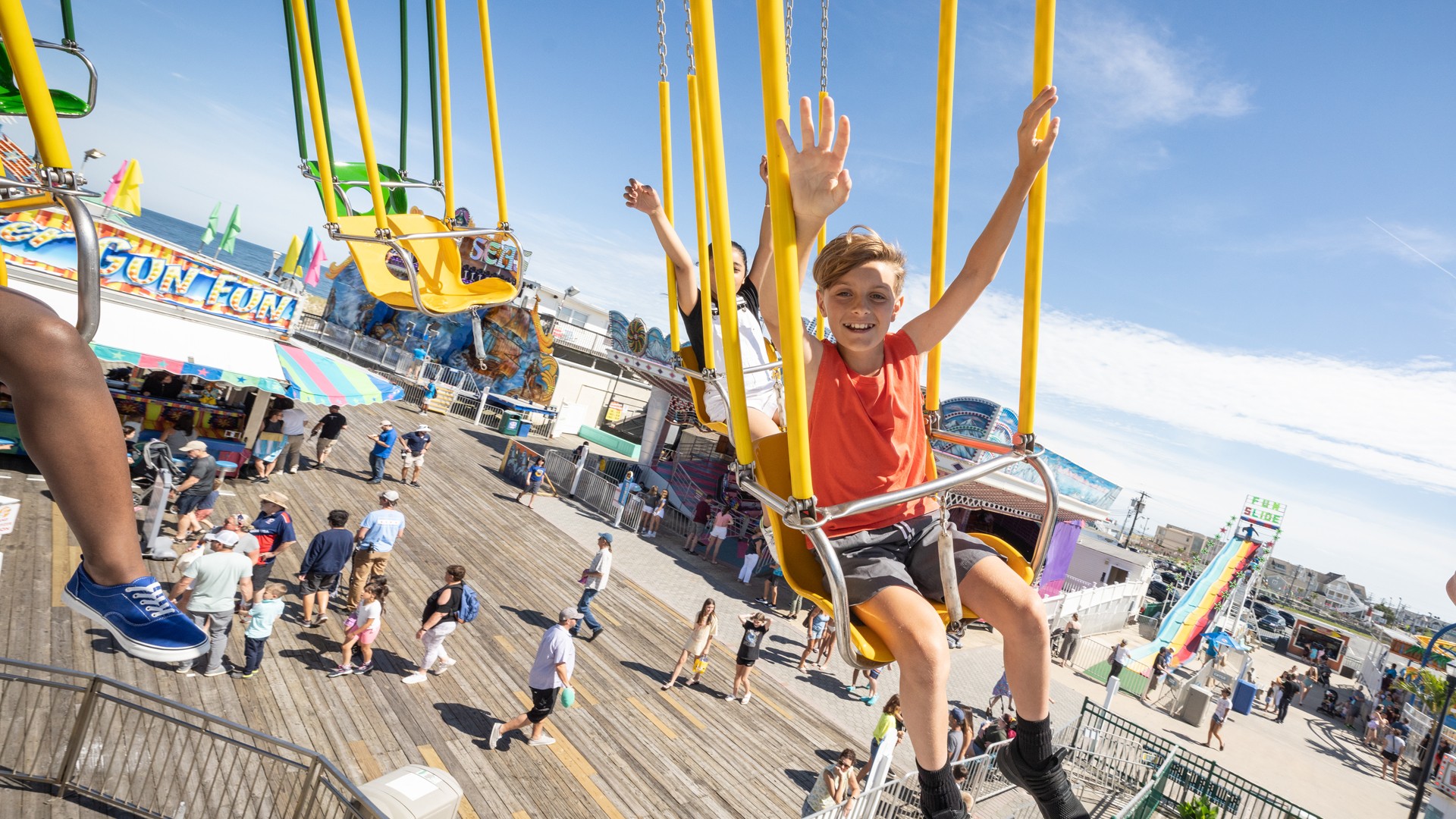 Location: Jenkinson's Boardwalk
Date: 06-26-2023
Time: 4:00pm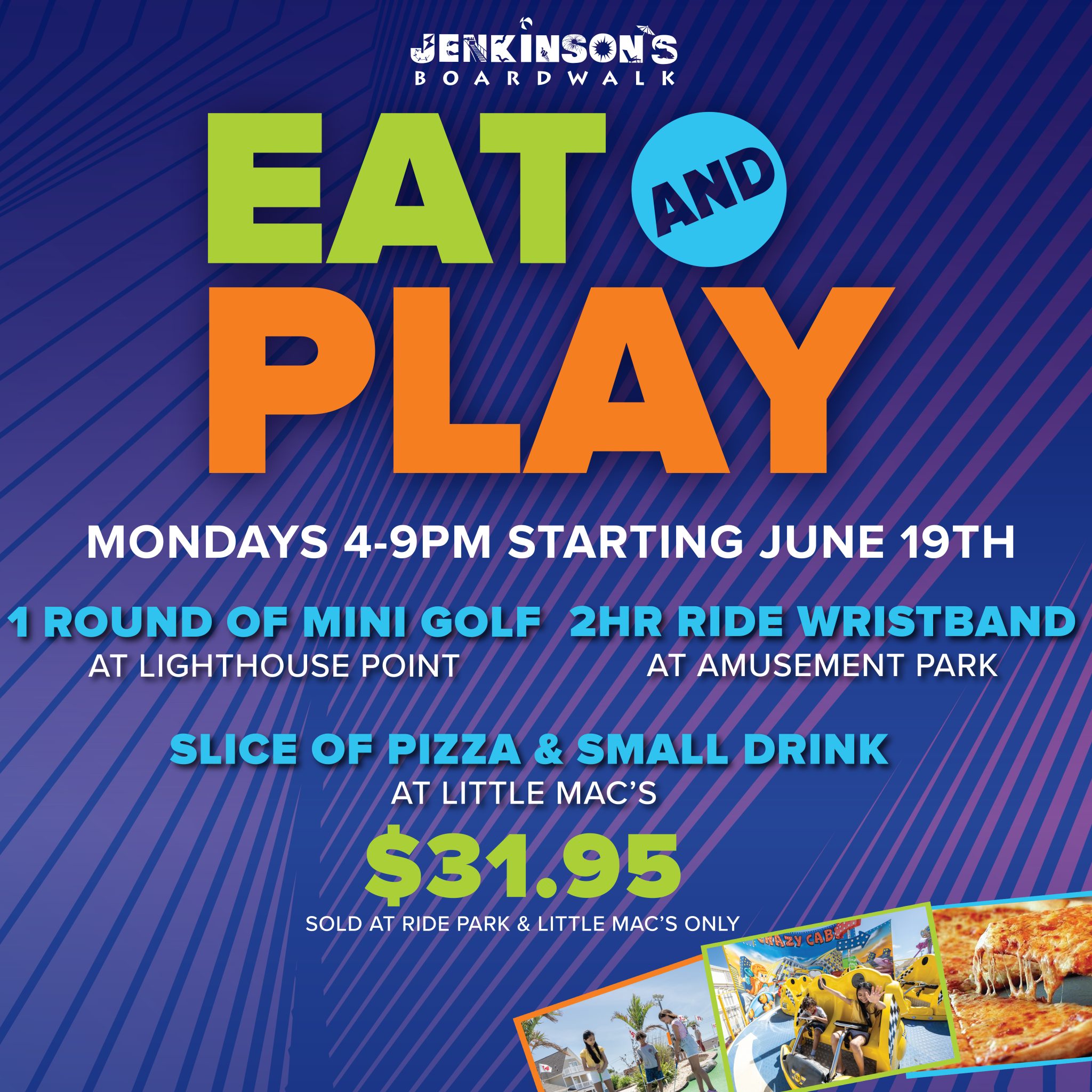 Eat and Play Mondays 4-9pm -1 round of mini golf at Lighthouse Point, a 2 hour wristband at the amusement park and a slice of pizza & small drink at Little Mac's for $31.95! Plus special character appearances from 6-8pm!
*in the event of inclement weather, the character meet and greet will be in south arcade.
Sold at the Amusement Park and Little Mac's only.
CHARACTER APPERANCE SCHEDUE, ALL FROM 6-8pm WITH FACE PAINTING INSIDE THE RIDE PARK!
7/10 – Green Plumber
7/17 – Yellow Shark
7/24 – Green Gift Stealer
7/31 – Bluey
8/7 – Blue Spy Patrol Pup
8/14 – Yellow Assistant
8/21 – Red Plumber
8/28 – Green Plumber