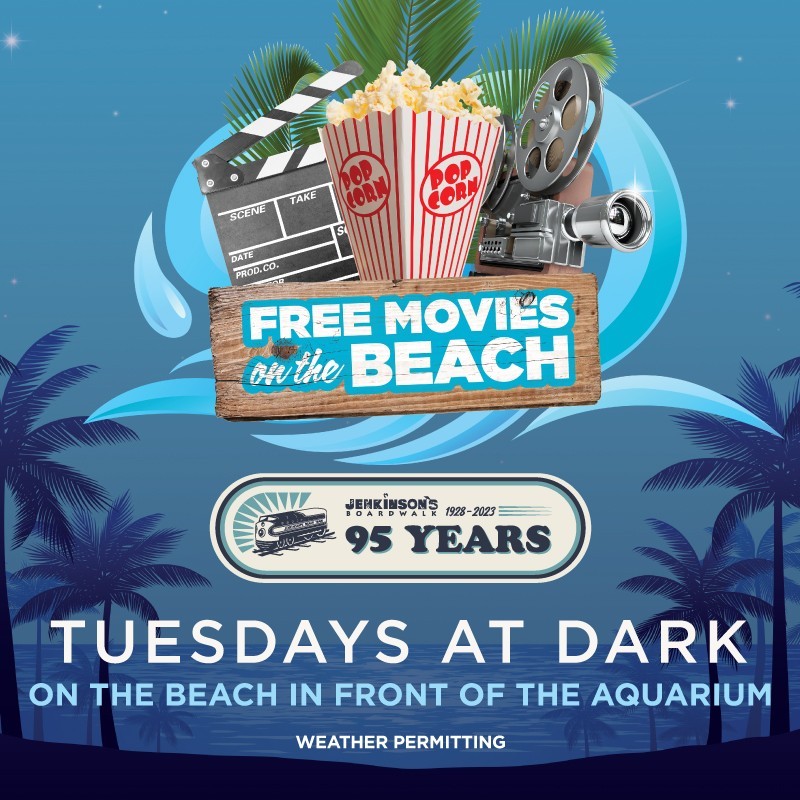 Bring a blanket and join us on the beach on Tuesdays at dark and enjoy our Movies on the Beach!
June 27th  – The Lion King (1994 Animated) (G)
July 11th – The Minions: The Rise of Gru (G)
July 18th – Jaws (PG)
July 25th – Elf (PG)
August 1 – Encanto (PG)
August 8th – Lightyear (PG)
August 15th – Top Gun: Maverick (PG-13)
August 22nd – Hocus Pocus (PG)
August 29th – Cars 3 (G)
The movies takes place on the beach in front of the aquarium.
The beach closes for the day and then will reopen before the movie, usually ~1 hour before the movie starts.
Please note there is no movie on Tuesday, July 4th.
*weather/wind permitting.