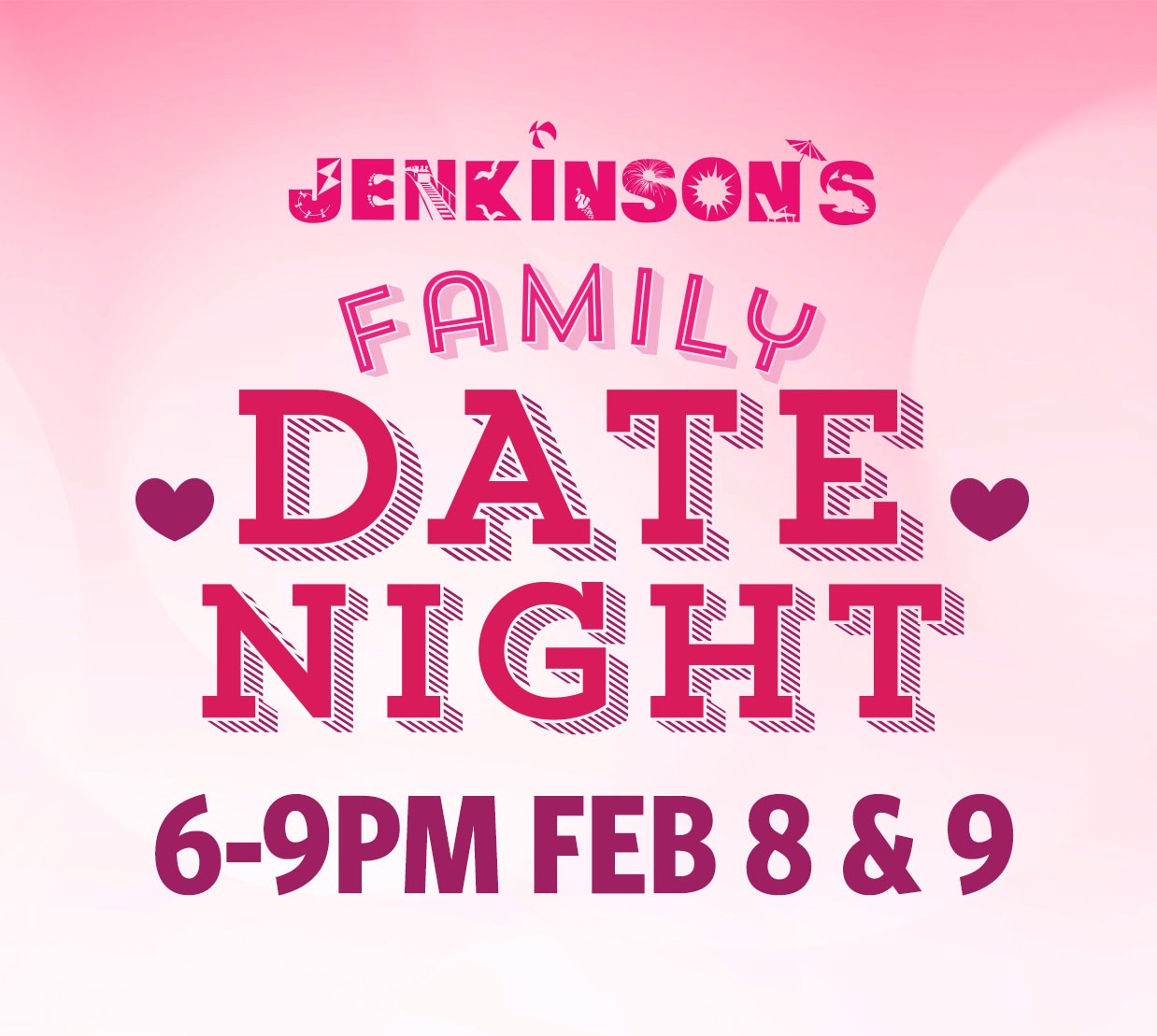 What better way to spend "Valentine's Day" than with the ones you love the most? Package of Four = $54.95*
Package includes: Admission for (4) to Jenkinson's Aquarium, a Plain Pizza & Pitcher of Soda at the Pavilion, a $10 PlayCard for the Pavilion Arcade and (4) treats from the Sweet Shop.
Tickets can be purchased the day of at the following locations: Aquarium, Sweet Shop, Pavilion & Pavilion Arcade.
*$10 for an additional person which includes Aquarium admission and treat from the Sweet Shop.
Special Character Appearances & Face Painting!
February 8th – Mr. & Mrs. Mouse
February 9th – The Plumbing Bros.