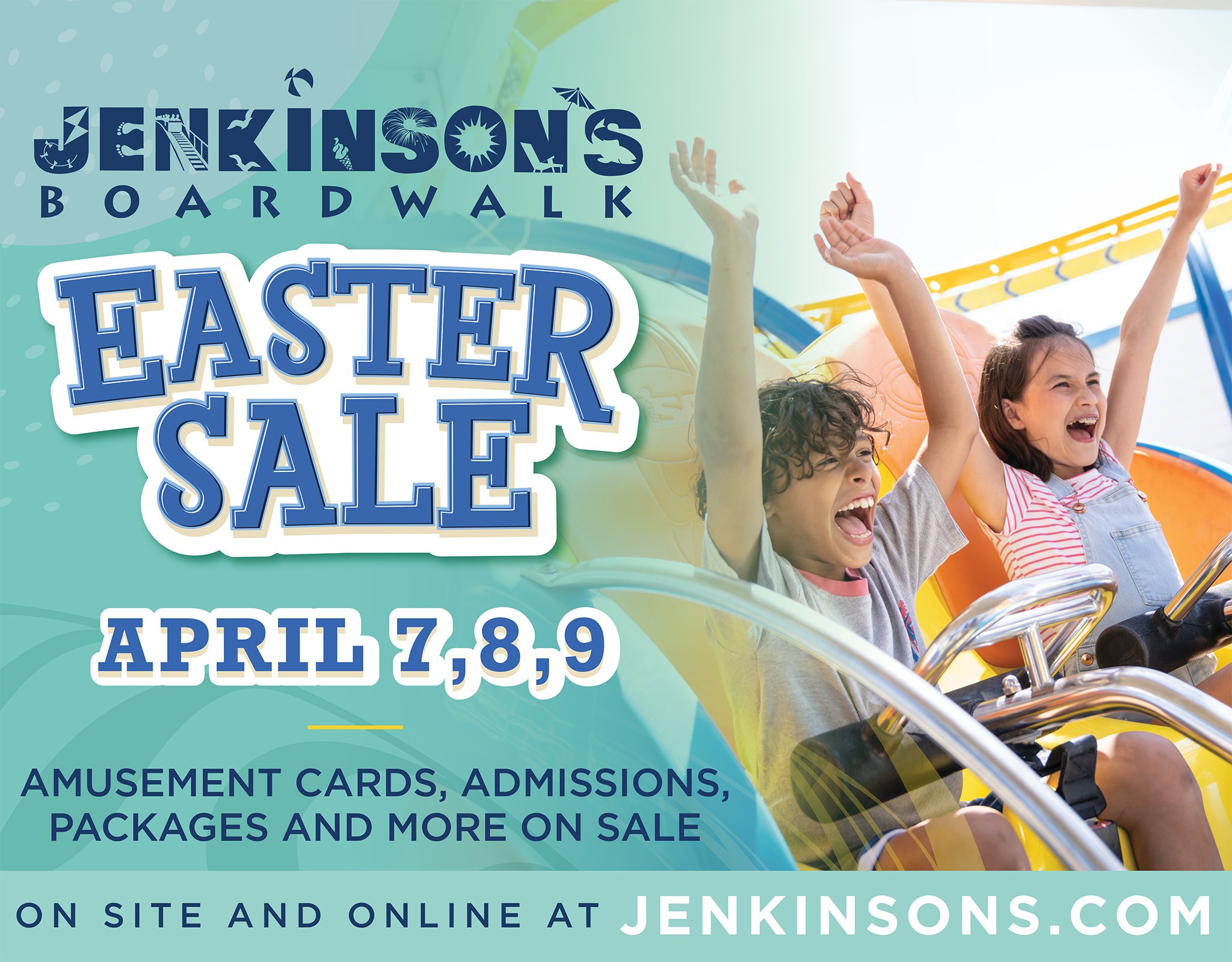 Enter to Win a Family Fun Pack to Jenkinson's!
You could win a VIP pass for up to 5 people (valued at over $500!) for an ultimate day of boardwalk fun including the Amusement Park, Beach, Bath House, Mini Golf, Aquarium, Fun House & Adventure Lookout Ropes Course!
On April 7th, 8th, and 9th (ONLINE & ONSITE)
Jenkinson's Boardwalk | Point Pleasant Beach, NJ
Call 732-295-4334 for more information.